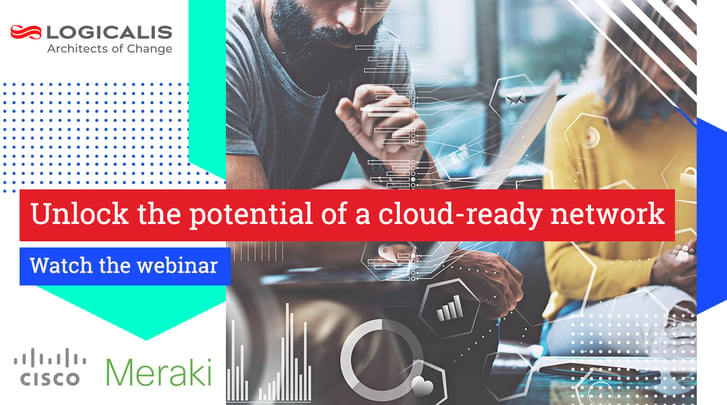 Register for our webinar, where you'll learn:

Market context: What's driving technology investment in the transformation era?
Jamie Yoon, Network and Security Practice Lead, Logicalis

Remote work at scale gives rise to a new wave of digital customer experiences and is driving cloud and collaboration technology investments to aid scale and flexibility. Are legacy networks inhibiting the impact of cloud performance or making it impossible even to start?

How did StarHealth enable critical community services with a cloud-ready network?
Mike Diamond, IT Manager, StarHealth

Discover how StarHealth enhanced their patients experience by providing in-home and rapid response services to their most vulnerable clients – all enabled by a Cloud-ready network.

What is a cloud ready-network and why is it critical to success in cloud?
Sam Lloyd Green, ANZ Channel Manager, Cisco Meraki
Chris Eaton, Solution Specialist, Network and Security, Logicalis

Our technology experts talk through the issues that can cause a poor experience and what we recommend ensuring your cloud-based applications are performing as expected.

About the webinar presenters: