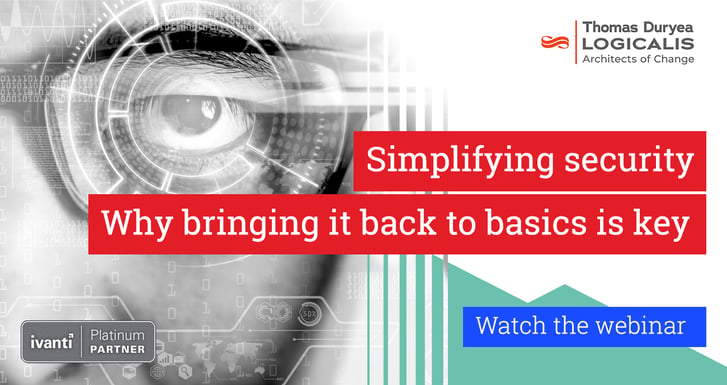 While the media report daily on the new and sophisticated ways cyber-crime is being carried out, the foundational frameworks for security are pretty simple. If we pulled the covers back, getting a few key basics right accounts for a significant level of threat protection.
Listen in as Thomas Duryea Logicalis, Ivanti and special guest Craig Warren, Deputy Chief Digital Officer at Deakin University discuss how to bring your security back to basics and protect your business in a simplified manner.
Our speakers:
Craig Warren, Deputy Chief Digital Officer, Deakin University
James Ley, Ivanti's ANZ Solution Engineer Manager
Chris Goettl, Ivanti's Director of Product Management Security, who joined us all the way from Minnesota, USA!
We have uncovered the following:
Cautionary tales and trends from around the world and here in Australia
Insights into how Deakin University worked with TDL and Ivanti to ensure their organisation was protected
The simple and cost effective steps your organisation can take to avoid a security breach
About the webinar presenters: